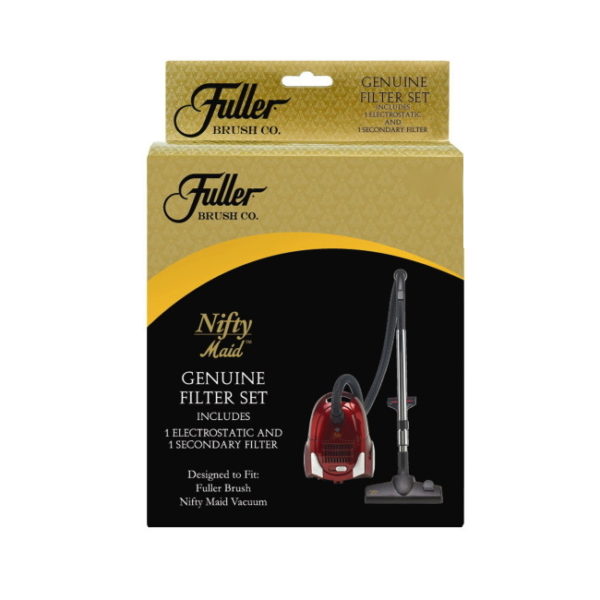 Fuller Brush Nifty Maid Canister Replacement Filter Set
Genuine Fuller Brush electrostatic motor filter and exhaust filter will fit all Fuller Brush Nifty Maid canister vacuums.  To help keep your vacuum running at peak performance and maintain the high level of filtration for indoor air quality, it is recommended to replace your filters every 6 months.  See your owners manual for replacement instructions.
Package includes 1 exhaust filter and 1 electrostatic motor filter.