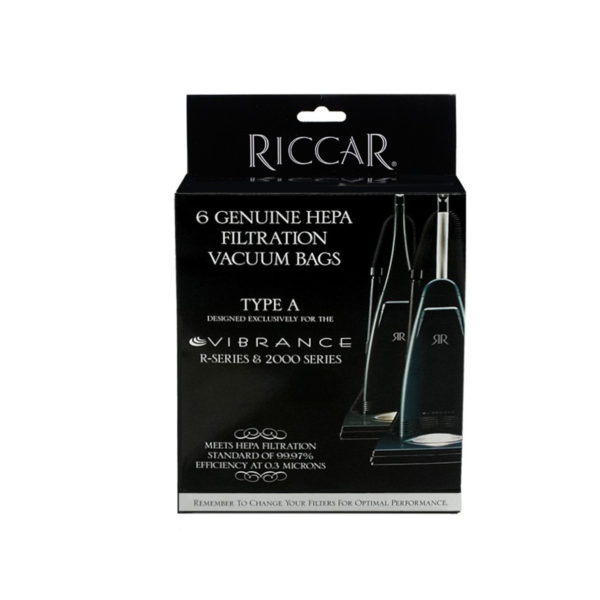 Riccar Type A Upright Bags
Riccar Type A HEPA Vacuum Cleaner Bags are designed to provide maximum airflow with filtration capable of capturing 99.97% of airborn allergens at 0.3 microns.  They will fit Riccar models R20E and R20ENT as well as R-Series and 2000 series machines.
Package includes 6 bags.