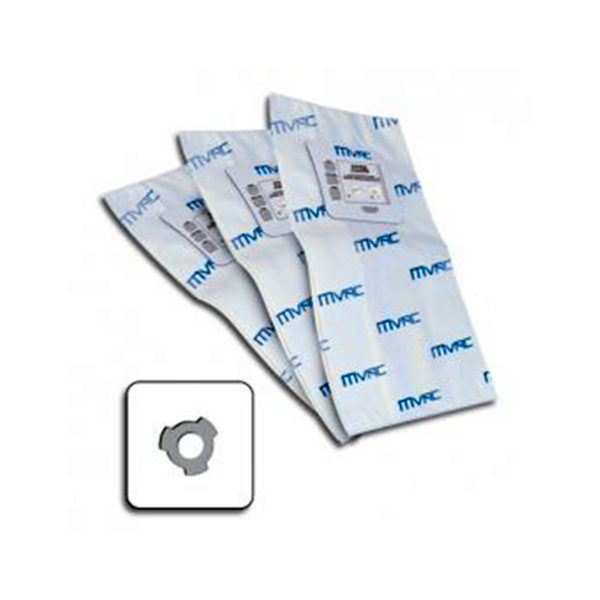 MVac Central Vacuum Bags – Heavy Duty Series
The HEPA Type vacuum bags have the three notches that lock the bag into place in the MVac central vacuum machines.  This bag will fit the heavy duty models of Mvac including the M80, M90, M110 and M140 models.
Each box includes 3 vacuum bags.