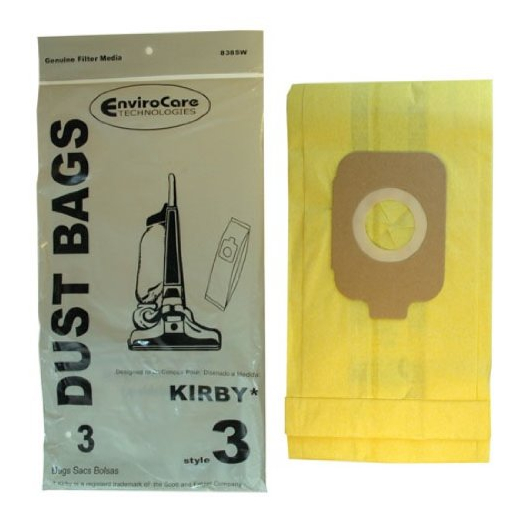 Kirby Upright Style 3 Generation Vacuum Bags
These style #3 bags will fit Kirby Generation 3, Heritage 2 and Legend 2 models of upright vacuums that have a circular shaped opening where it attaches to the vacuum.  These models often have a black or grey cord and black handle.
3 vacuum bags per package.