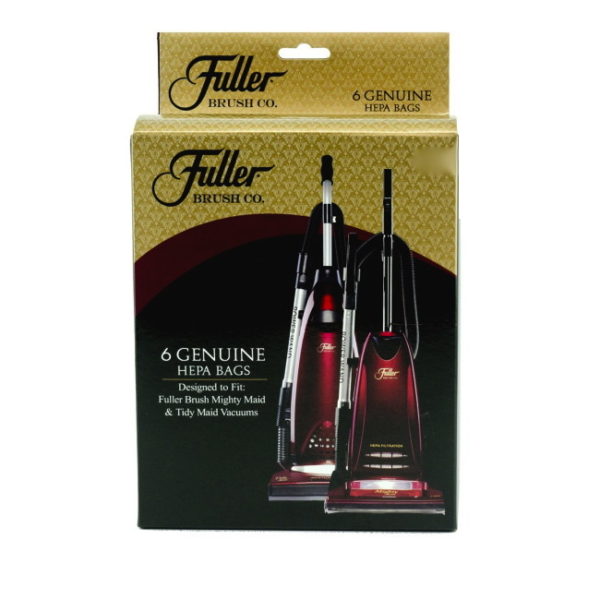 Fuller Brush Upright HEPA Media Bags
Genuine HEPA media vacuum bags fit all Fuller Brush Mighty Maid and Tidy Maid upright vacuums.  These bags feature 4 layers of filtration material to make sure the find dust you pick up stays in the vacuum.  A heavy duty cardboard collar holds the bag firmly in place.  The rubber seal around the hole will prevent dust from leaking out.
Package includes 6 bags.