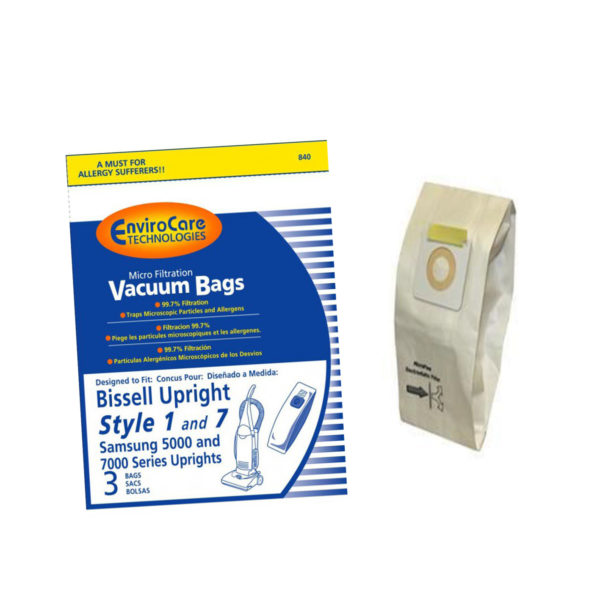 Bissell Upright Vacuum Bags – Style 7
These micro filtration vacuum bags are designed to trap 99.7% of the microscopic dust particles and allergens that your vacuum picks up.
Fits models:
Bissell Power Force 3522 series, Bissell Power Glide 3545 series, Bissell Plus 3550 series and Bissell Lift Off 3554 series of upright vacuums.
Includes:
3 bags per package.