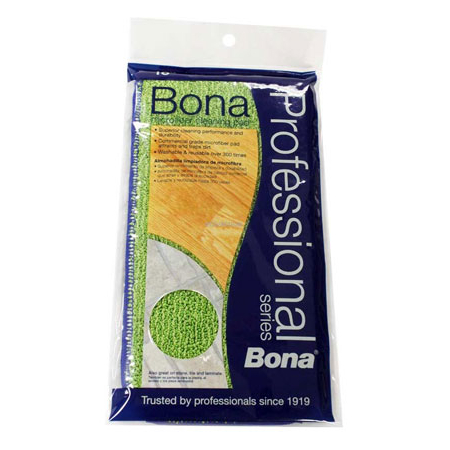 Bona Microfiber Cleaning Pad
Picks up moisture and dirt, leaving floors clean – with no dulling scratches. Use dry to attract dirt, microparticles, and common household allergens. Use wet with Bona cleaners for effective, non-toxic cleaning. Machine washable up to 300 times.
Replacement mop fits all 15″ household Bona floor mops.